Welcome To Polish Integration Support Centre
About the project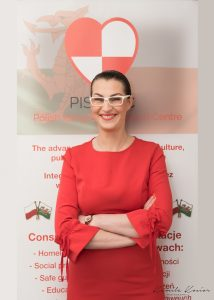 ANNA BUCKLEY
Project Director
The Polish Integration Support Centre (PISC) is a social institution
registered as a Community Interest Company. It was created by Anna Buckley.
The management board of the organisation is held by outstanding people who, with their charitable, wise and professional
service, popularise the common canon of the Polish Army, which is:
"God, Honor, Fatherland".
The organization plays a pioneering role in relation to such initiatives as; Integrating society, educating the mother tongue and reducing the language barrier, settled status, unemployment, hate crime and domestic violence.
Pisc prepares and implements projects aimed at short-term aid (Covid-19) and long-term projects.
We work with local municipalities, partner organizations as well as with Polish diplomatic missions.
PISC places great emphasis on: education, third sector cooperation and assimilation.
THE STAFF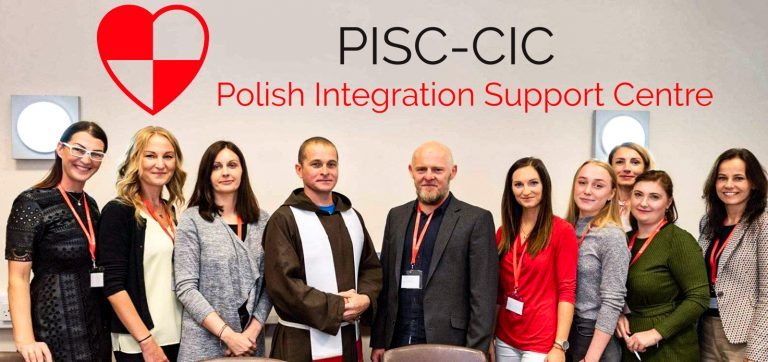 POLISH INTEGRATION SUPPORT CENTRE DONATIONS
SORT CODE:
40-47-26
ACCOUNT NUMBER:
32758903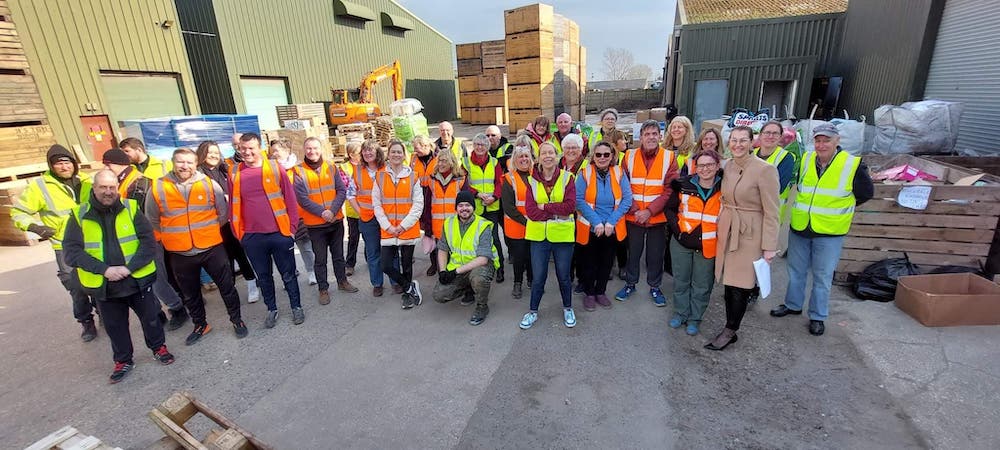 PISC - CIC has been leading a humanitarian convoy to help with the crisis in Ukraine.
Click HERE to see our help for Ukraine gallery.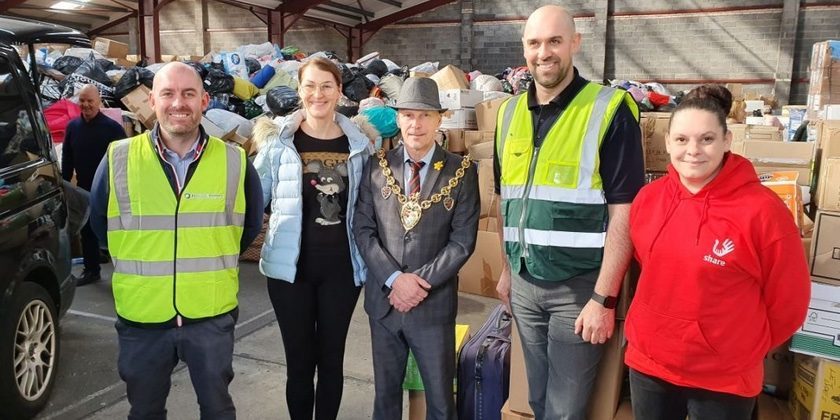 "On the Wrexham Industrial Estate, where one of the local collection points is taking place, queues of vehicles lined the car park with items for the cause or offering to take boxes to the arranged drop off point.
Inside the unit of F. Lloyd Warehousing, volunteers were organising donations into categories and boxes. This ranged from food, clothes and toiletries, to toys for the children.
Boxes were then collected by volunteers who have been delivering the supplies to the Polish border with Ukraine."
Click HERE to read the full story.
to the entire PISC CIC foundation I wish a very happy God bless. Its rare to meet (especially in this country) such dedicated and unselfish people. Mrs. Anne moved heaven and earth for my cause. and he still does. I dont think I'll ever be able to repay you. I started believing in good people again. I thank the PISC team from the bottom of my heart and I recommend them.

Anna Dolatowska Friday, October 1, 2021
I recommend it with all my heart, Mrs. Anne is a wonderful woman. He will help in everything. Recommended, Recommended, Recommended!!!

Agnieszka Szelewicka Monday, January 10, 2022
We thank you from the bottom of our hearts for the immense invaluable help received from you in return for mere verbal "thank you"You started to help when everyone else turned their backs and when we started to see human kindness. We can never say thank you enough for your interest, support, compassion and kindness at a time when our family needed it most. THANK YOU!

Natalia Talik Friday, October 1, 2021
Dear Pisc Wrexham Foundation, thank you for your selfless help, kindness and support. Selfless help is a very valuable gift that a person offers to another person without expecting anything in return. From the bottom of our hearts, we thank the Pisc Wrexham Foundation for supporting my family in difficult moments, being with us. We are aware that there are many in need of help, that's why we are all the more grateful. Thank you for such a noble gift, which is a wheelchair and a "balcony", which I received for sick Mom Danuta. Thanks to your help, Mom lives with hope that someday she will be able to stand on her own. With your support, Mom can move around with greater freedom and overcome daily distances and obstacles. Thank you from the bottom of our hearts

Agnieszka Malicka-harbat Tuesday, March 9, 2021
Get In Touch!
Address: Wrexham, UK
Telephone: 07523627826
Email Address: piscwrexham@gmail.com